Professional Removalists Toowoomba to Brisbanes
Planning to change your residential location and don't find any reputed moving company? Don't look further! Just stay in touch with Moving Company for getting tremendous moving service at highly affordable prices. Having satisfied countless customers throughout Australia, we are aiming to become one of the leading moving companies in Australia. Importantly, we are known as professional Removalists Toowoomba to Brisbane that not only provide you with moving services but offer a range of services that help in easy shifting.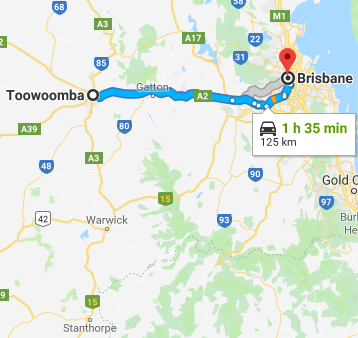 What makes us different from other removalists in the city? It's our massive experience and reliable services that made us popular whether you look for pre-packing, transport, unloading, and storage facility, we provide everything at customer's convenience. Our job is to reduce your shifting burden, as we offer hassle-free services at your doorstep. Let us know your moving destination and leave everything on us. We are a team of committed removalists that will take care of everything from packing to final shifting. Wants to try our expertise? We are only a call away!
Let's take a look at some of our important features of removal services.
Transport: Transportation facility is the core service that all moving companies rely much on this service. Without transportation, it is impossible to deliver precious valuables from one place to another. Keeping in mind the need of our customers, we pay special attention to the transport service. Further, we have got the trucks of different sizes that have the capacity to load all home accessories ranging from a small chair to a heavy home appliance. Your consignment is our responsibility till the time it reaches the final destination.
Storage: Other than our brilliant transportation service, we also provide exceptional storage service that varies from the need of our customers. We store all sort of home accessories in an appropriate manner that never gets damaged until reach at the destination. Further, we take care of damage if it happens, but our experts store your accessories nicely that leaving behind no risk of any damage.
Packing: Packing is the key factor that speaks about our experience and expertise in moving services. We are a company that takes care of packaging as we pack everything in a safe way that provides safety delivery of your products from one destination to another. Not only we take care of safe delivery but timely delivery is also a factor we care about.
If you are searching for competent Removalists Toowoomba to Brisbane, Moving Company is the option you might be looking for!