Local Removals
As your local moving company, we can help you with moving around the corner or moving interstate along with a range of auxiliary moving services. We have obtained a great reputation within the moving industry which reflects directly on the staff we have. We know that people generally dislike the whole process of moving house, so if you are moving local with our moving company, we want to make sure that we do this in a fast and efficient manner providing minimum downtime.
Our local removals team is focused on a providing fast delivery moving services where your furniture is collected and delivered within the same day. If you are moving interstate or you require storage, that can also be arranged as needed. When you contact us for your local removals, our staff will listen and discuss your local moving needs to establish the best moving services for your local removals.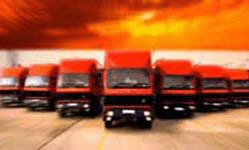 Local Moving Trucks come in different sizes and our staff will assist you in selecting the best size for your local moving needs, making sure all of your furniture is collected in one load and at the best price.
For the best local removals, contact our team today or fill out our quote forms.
---